Lady Lavender Tea Cup and Saucer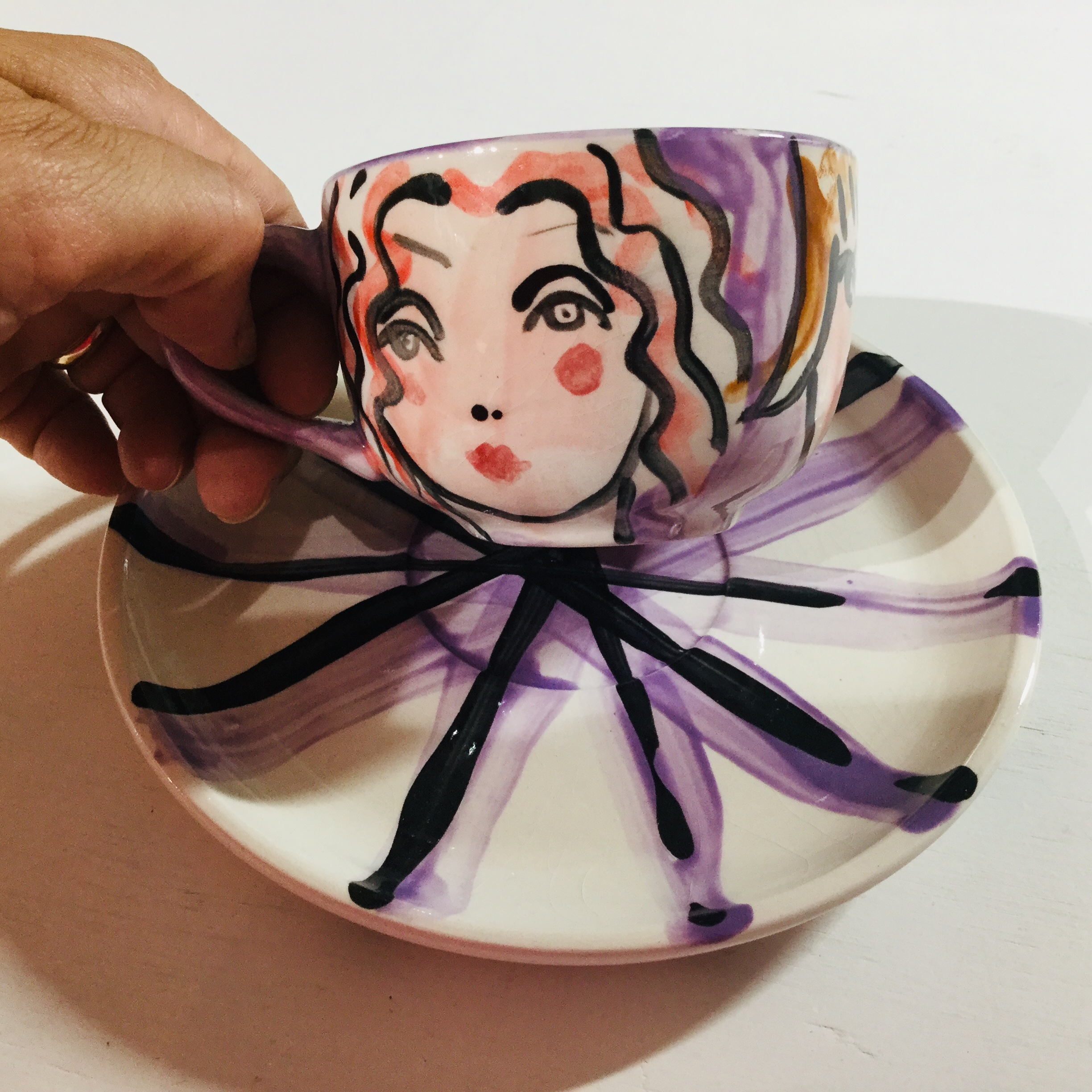 Lady Lavender Tea Cup and Saucer
Tea Cup and Saucer
Hand-painted festive flair. A collection of low fire pottery that embodies Amanda's Baltimore roots and Florida style. Each piece is hand-painted and signed by Amanda.
Each cup and saucer is a piece of art hence colors and pattern may slightly differ.
Hand wash only
3.5" x 5" x 2.25" 5 oz.