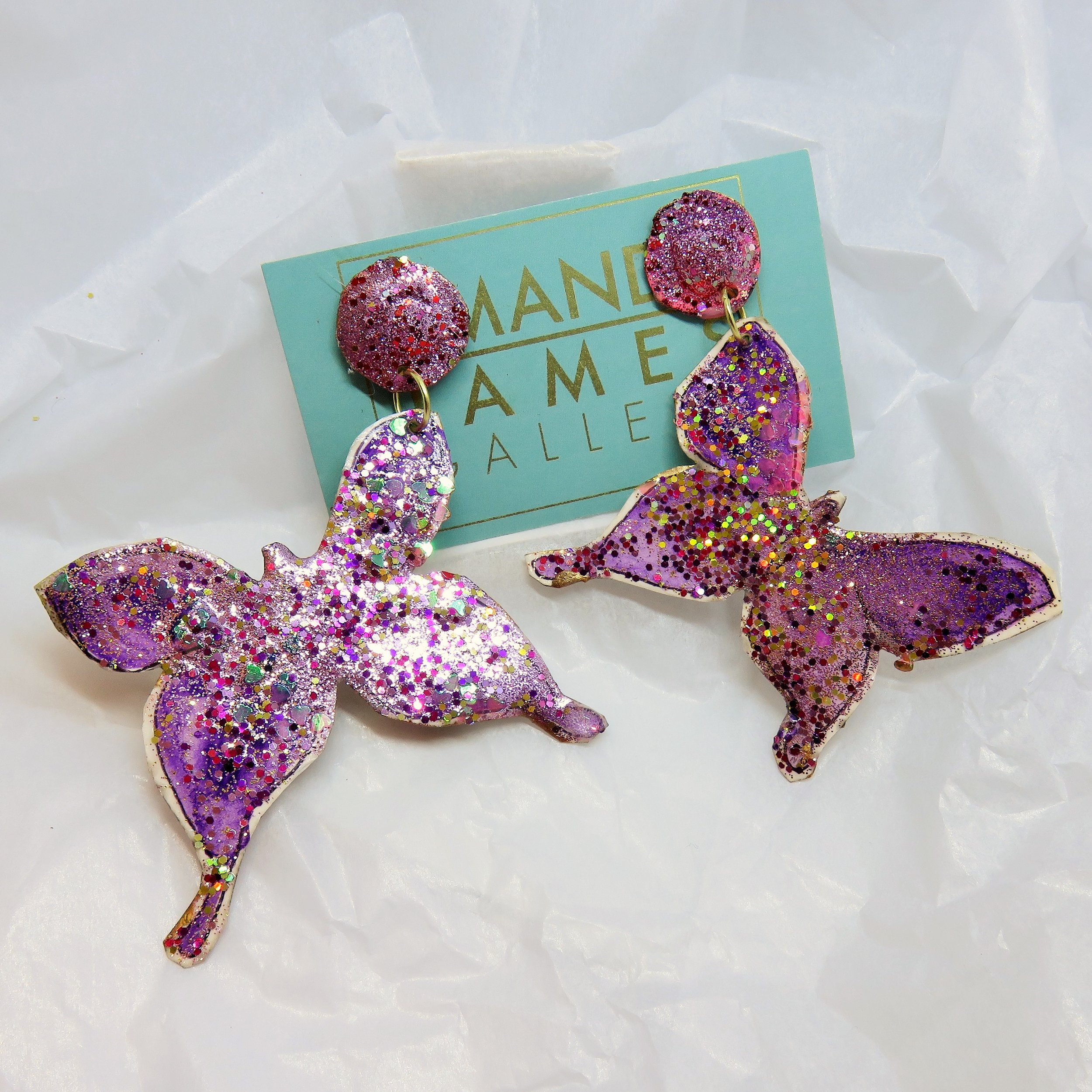 Butterfly Away (Purple)
Shine on!
Handmade, hand drawn and painted unique paper earrings. Some pairs are long, some pairs are short and one thing is for sure…… you will most definitely stand out at the party! These earrings have unbelievable SPARKLE POWER! Each pair is adorned lovingly with an array of different types glitter and protected with a clear glossy sealer.
Each earring back is gold, copper or silver leafed and signed by me, Amanda! Please feel free to contact me with any questions or if you would like a custom pair for yourself or a loved one!
light weight

great gift

one of a kind

wearable art

stylish

affordable

gift wrapped